I am Debbie Miller, the owner and original designer of Hairswirls1 on Etsy.com. You can find me by going to the following link: https://www.etsy.com/shop/hairswirls1.   You can also find my wares at I make hair swirls for all occasions, especially for weddings, proms, ballroom dancers, and ice skaters. I have been making and selling hair swirls since 1999.  Some people might call them hair spins, hair coils, hair twists, hair spirals, or hair twisties, but I call them hair swirls. Hair swirls are the greatest little hair accessory.  They are so Easy to use and so Elegant to wear. You just twist them into your hair until the wire disappears.  They will look like they are floating in your hair. When you are finished wearing them you just twist them in the opposite direction and they will come right out. There are styles and colors for everyone.     We have Poinsettias in red, white, cream and burgundy for a Christmas wedding.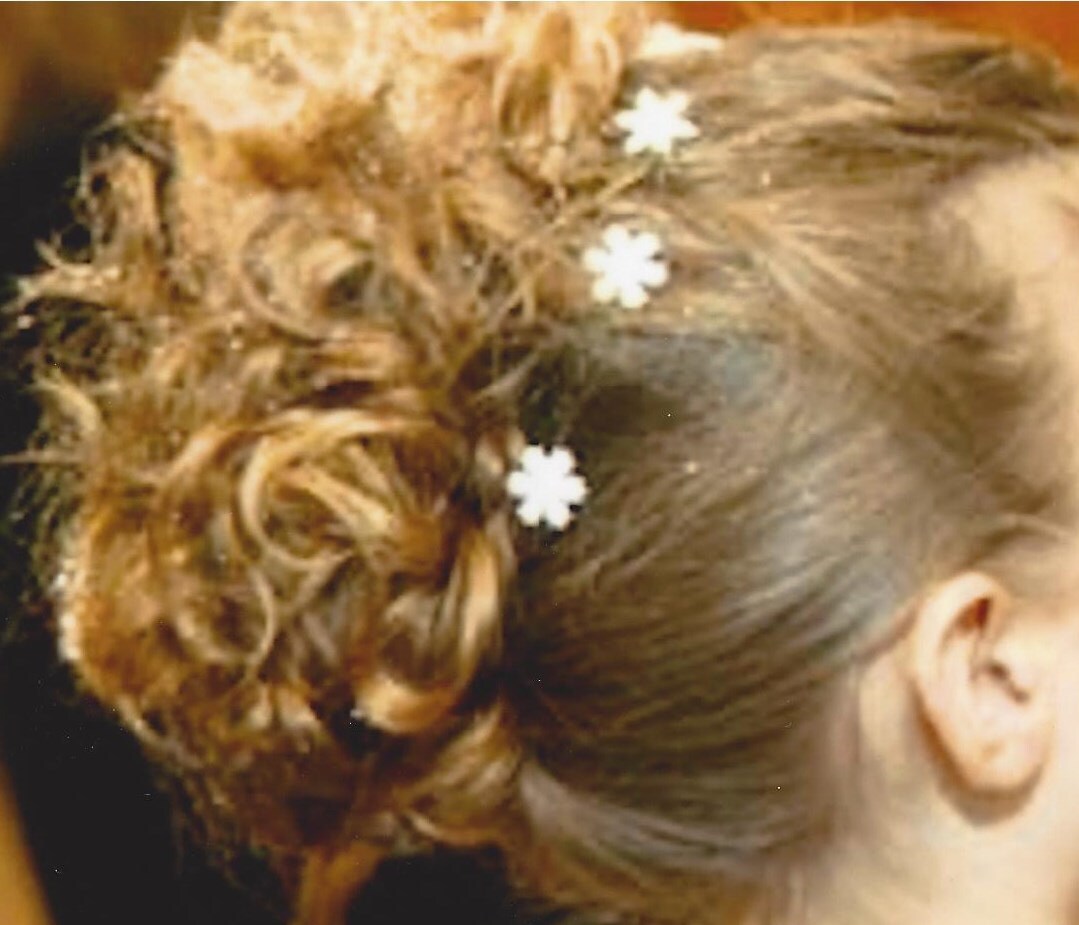 There are Glittery Snowflakes in white, cream, pink blue or lavender for a winter ball, Green or Clear shamrocks for Irish dancers, and leaves for an autumn wedding in the colors of fall.       We even have darling mouse ears for your trip to Disneyland or a Disney themed wedding.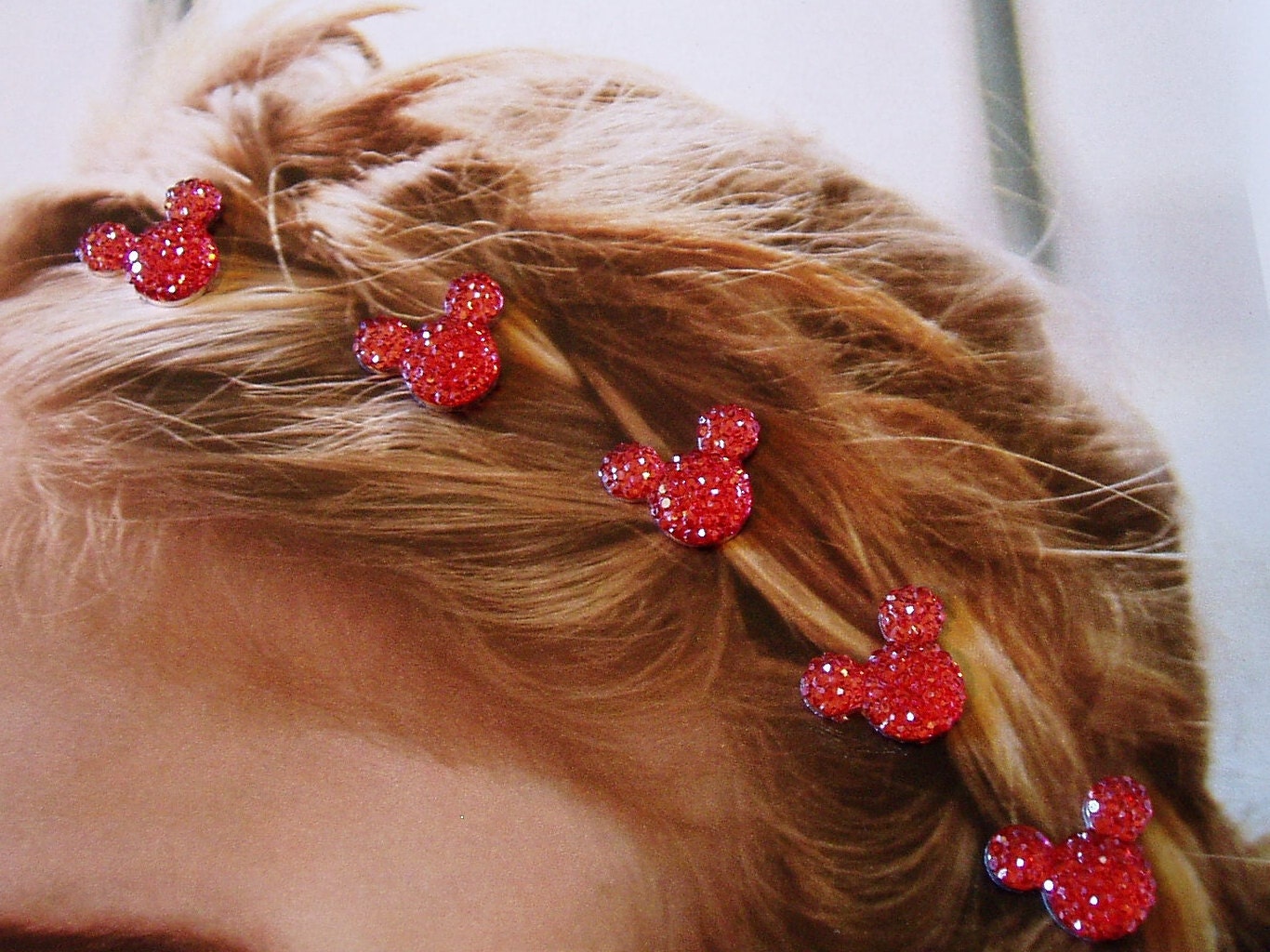 They come in 20 colors to match lots of bridesmaid's dresses. We have also been making mouse ears bouquet picks for the Disney themed bridal party bouquet, boutonniere, or reception centerpiece since March of 2012.
 Swarovski crystals will sparkle in your hairdo on New Year's Eve.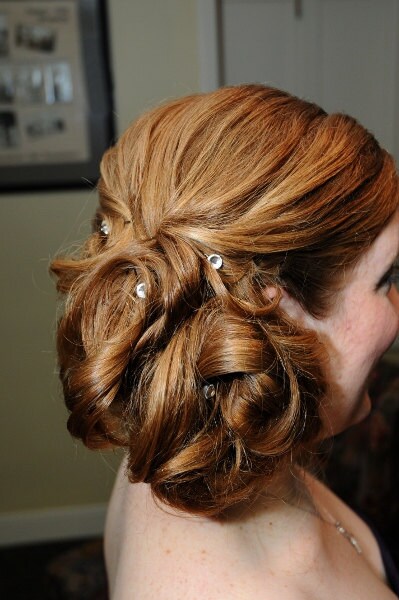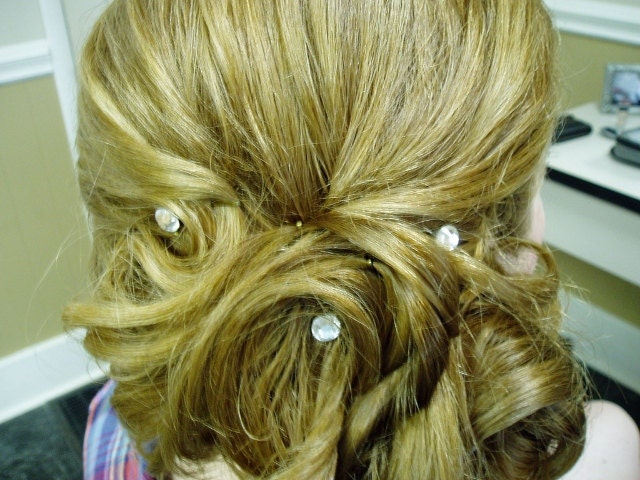 The galaxy collection will dazzle in your hair for date night.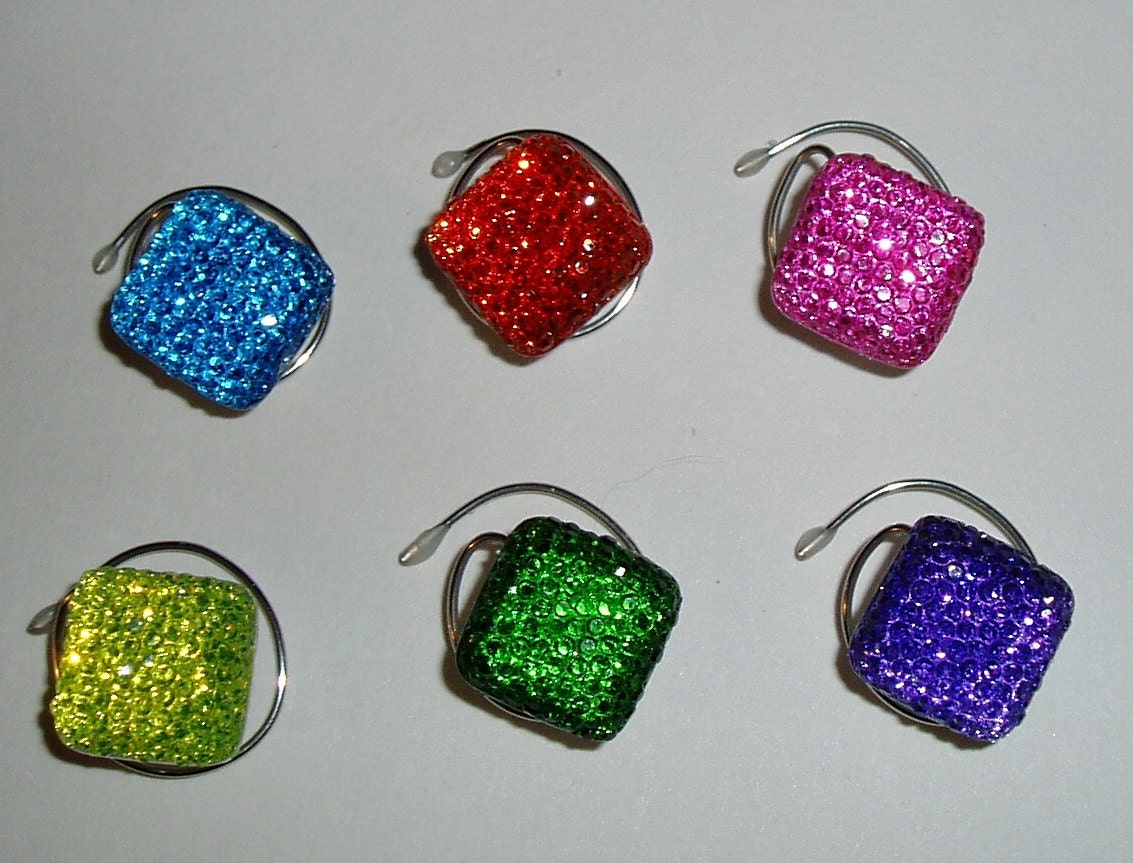 We have Beautiful hearts for a Valentine wedding or party. Wear them every day to accent your special outfits.  There are cloisonné for that oriental flavor. Daisies and flowers will dance in your hair in springtime. Of course, we have classic pearls in lots of colors but they are beautiful in cream or white for the Bride. She can wear them under her veil and then when she takes off her veil at the reception she still has something pretty in her hair. Hair swirls are the perfect hair accessory for prom, majorettes, cheerleaders, and dancers.      My Etsy shop https://www.etsy.com/shop/hairswirls1  has Sparkling stars for the ballroom dancer.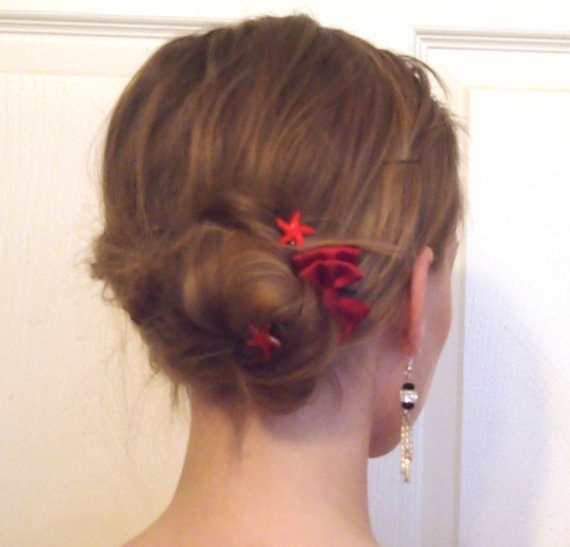 These darling hair swirls will make great stocking stuffers, Valentine's Day gifts, Easter basket additions, and birthday presents or favors. What little girl, teenager or adult doesn't like to put something pretty in her hair?  Our youngest daughter was the inspiration for my new business selling hair jewelry on Etsy. You can find it by going to https://www.etsy.com/shop/hairswirls1. and on eBay (http://stores.ebay.com/Hair-Jewelry-Debs-Twisties). Seventeen years ago she was looking for something to wear in her hair to the ninth grade social. She was wearing a cream sweater over her dress that night that had tiny little pearls on it. I remembered some little pearls that I had twisted into my hair 50 years ago when I went to the junior prom and knew they would be perfect in her hair to match that sweater. Of course, I couldn't find them anywhere so I decided to make some. My first attempt was rather crude with a flimsy ugly green wire but they worked. Her hairdresser loved them and told me to make more and she would sell them in her shop. And that is how my business began. I then started a website and started to sell on eBay. Now I sell on Etsy too: https://www.etsy.com/shop/hairswirls1.    It is so much fun to wake up each morning to discover I have sold something while I was sleeping. The Internet has opened up a whole world of exciting opportunities. I am really enjoying it. My customers have been so nice. Lots of them remember the twisties from the 50's and 60's and it brings back a lot of memories for them. That makes me very happy. Over the years I have improved the wire to a sturdy shiny tarnish resistant coil that works wonderfully. I add new designs and colors all the time. I am always on the lookout for a new bead or rhinestone to use. In 18 years I continue to have a 100% positive feedback on eBay and now for the last 8 years have had a 100% positive feedback on Etsy. I also have a 100% money back guarantee on both sites if someone is not satisfied for any reason. Stop by and take a look. You won't be disappointed!    ttps://www.etsy.com/shop/hairswirls1.